Breathing Works was founded in 1998, and the clinics are the first of their kind in Australasia. Breathing Works is devoted to the treatment of respiratory problems including asthma and other lung conditions, breathing pattern disorders and anxiety related breathing. We apply the highly effective BradCliff® Breathing Methods in our treatments, and pride ourselves in being Physiotherapists who utilise evidence based practice.
The Breathing Works team are all experts in this field, and we work with people of all ages and all walks of life, from High Performance Sport NZ athletes, tochildren and seniors. We'll help you breathe well to improve your energy, efficiency, focus and performance.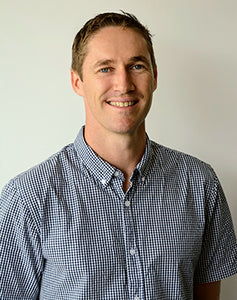 Scott Peirce
Scott, alongside Brooke, owns Breathing Works, and is also a director of the BradCliff Breathing Method which runs education courses for Physiotherapists online with participants from all around the world, as well as corporate workshops throughout New Zealand.
Scott is an innovative and passionate physiotherapist, who is a world-wide expert in the diagnosis and treatment of Breathing Pattern Disorders. He has completed Masters research in this area in conjunction with AUT measuring the thickness of the diaphragm in people with disordered breathing compared to normal breathers. Scott also has postgraduate qualifications in Clinical Pilates and Acupuncture, and he has more than 20 years' experience working in musculoskeletal and hospital settings.
Scott enjoys coming up with new ideas and is constantly innovating. He is constantly reading academic articles and keeping up to date with the latest research to inform his decision making.
Scott also has a personal story with breathing. He has asthma, allergies and a broken nose so is very familiar with sinus and asthma-allergy issues and how they can affect breathing. He was a competitive sailor at the youth national, and Australasian level, and now enjoys recreational boating.
Scott loves to surf, snowboard, mountain bike, hike and generally get outside whenever he can, as well as enjoying time with his two young children.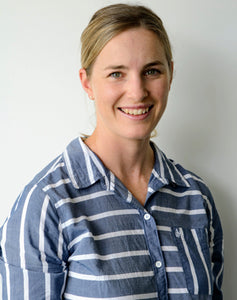 Brooke Peirce
Brooke, alongside Scott, owns the Breathing Works Clinics. She is also a director of the BradCliff Breathing Method which runs education courses for Physiotherapists online with participants around the world, as well as corporate workshops throughout New Zealand.
Brooke works out of the Newmarket Clinic on Thursdays, and the North Shore Clinic on Mondays.
Brooke is passionate about treating breathing dysfunction. She has a personal interest in disordered breathing after she suffered from sports related breathing dysfunction and anxiety while competing in Triathlon as a Junior Elite athlete. She represented New Zealand in Triathlon, and previously worked as a masters swimming coach; as a result, she has a deep understanding of the requirements for sport and activity across a wide range of sports and age populations.
Brooke utilises her strong musculoskeletal background to connect breathing with restoring optimal movement, posture, and function. Since having children, she is also very motivated to improve children's breathing habits, especially mouth breathing in children and the wide-ranging implications this has.
She has completed postgraduate training in Clinical Pilates, Acupuncture, and Ultrasound Imaging, and is currently working on her Masters of Physiotherapy.
In her spare time, Brooke loves mountain biking, trail running, reading and spending time with her two young children.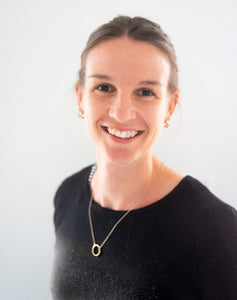 Becky Norrish
Becky is a committed and caring practitioner, who has moved into the breathing specialty from a background of musculoskeletal and sports physiotherapy.
Becky believes a holistic approach to healthcare is essential in order to improve one's health and wellbeing. Her interest in breathing dysfunction initially stemmed from seeing the impact stress was having on her client's progress and recognising the power of breathing well as a fundamental pillar of our health.
Becky is all about connecting with her clients to understand what drives them, and works with them to form a clear plan on how to achieve their goals. She hopes you will feel better educated, more aware of your body and breath and equipped with tools to have you feeling and functioning better than when you started.
Becky loves the outdoors and keeping active, she is in her happy place when out trail running, biking, surfing, tramping, yoga .. you name it!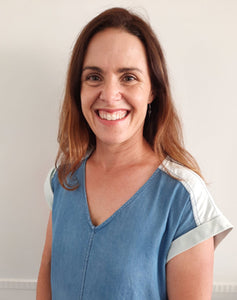 Rebekah McIvor
Rebekah is passionate about the role of breathing in the wellbeing of individuals. Having spent many years working in musculoskeletal physiotherapy with opportunity to focus on management of persistent pain conditions, Rebekah believes whole heartedly in the impact that correction of breathing dysfunction can have to clients with persistent pain syndromes in their journey to recovery.
Rebekah enjoys assisting people of all ages to regain not only their function but also their sense of self assurance and confidence, through breathing retraining and rehabilitation.
Rebekah has a personal story related to the impact of breathing dysfunction on stress and fatigue conditions such as Chronic Fatigue Syndrome (CFS). Rebekah has experienced recovery from CFS with help from the scientifically proven methods which BradCliff and Breathing Works have developed.
Rebekah has had opportunity to work in numerous clinical and commercial roles throughout her career. She has held leadership roles in Operations Management and Sales Management in both the Physiotherapy and Medical Nutrition fields. Her most important and demanding role presently is mother of three young children: Chef, Chauffeur, Counsellor, Homeschooler of late… anything goes. However, Rebekah loves trail and road running, mountain biking, yoga, pilates and any other fitness activity she can find time for.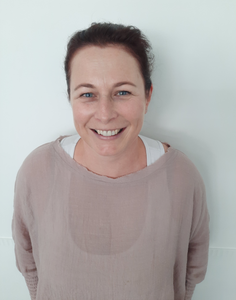 Holley Gestro
Holley is a passionate respiratory Physiotherapist, having worked in the field of breathing for nearly 20 years, both in New Zealand and overseas. Her speciality area for many years was intensive care, treating patients admitted with severe lung disease – such as Cystic Fibrosis, COPD or pneumonia - or following major surgery. More recently Holley has been working in the community where she has been helping patients of all ages, with a variety of health conditions, ranging from chronic pain, to concussion, to disordered breathing. It became clear to Holley during this time that good health is not solely the absence of illness, and it was this revelation which led to her taking an increased interest in helping her patients to achieve true wellness through breathing retraining. When she's not at work, Holley has two little people which keep her very busy. But during any spare time, she enjoys hiking, sports which involve being in (but definitely not on!) the water, and photography.